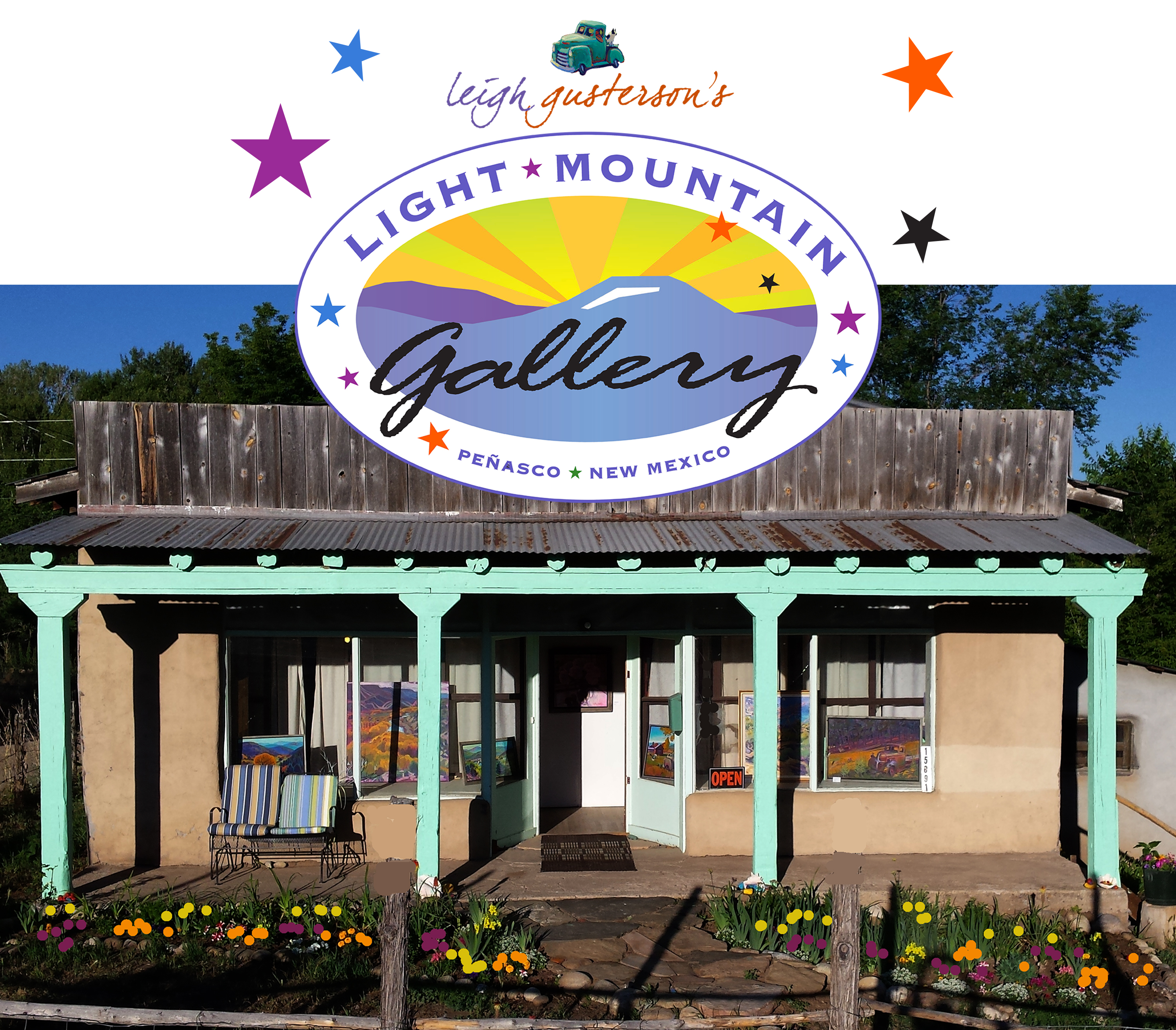 LIGHT MOUNTAIN GALLERY
OPEN Thursday – Sunday 11-5pm or by appointment 575-779-5214
Take a Drive…
on the scenic High Road to Taos, and visit the gallery/studio of Taos artist Leigh Gusterson!
Built in 1890, Leigh's gallery is housed in an old adobe that for many decades served as Fernandez Mercantile, the general store in the historic mountain village of Peñasco, NM.
Only a 35 minute drive from Taos, and an hour from Santa Fe, leave behind the heat and congestion of the city to enjoy a glorious day trip up into the Sangre de Cristo mountains.
Mark your calendar for the HIGH ROAD STUDIO TOUR EVERY SEPTEMBER in Northern NM on the High Road from Santa Fe to Taos.
888-866-3643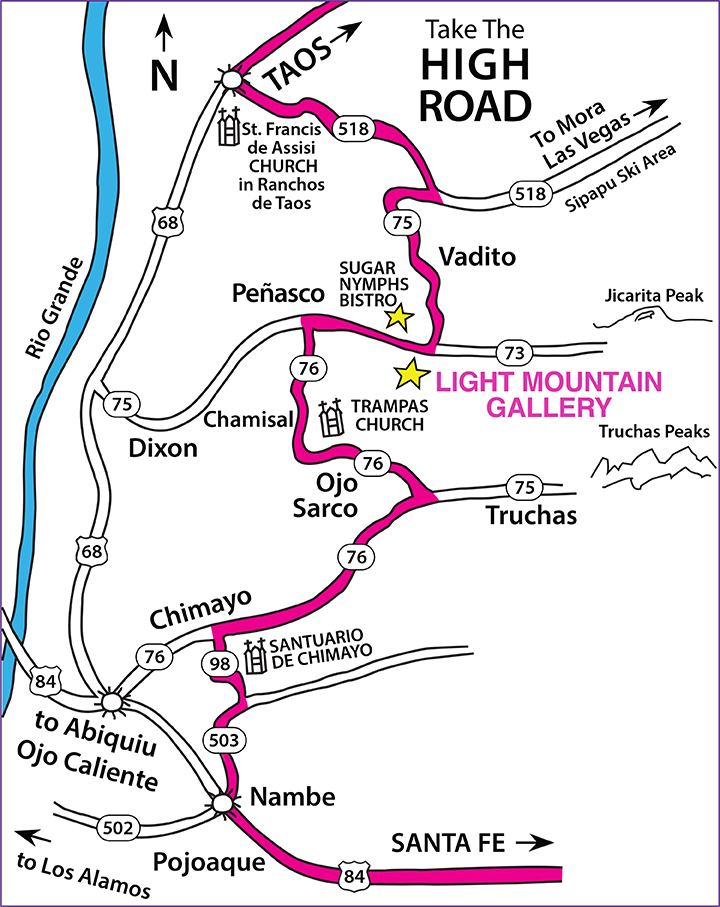 Note: If you are coming from the north, as you round the sharp right turn, the gallery will be on the left. Do not turn left into the gallery! It is too dangerous at this intersection. Go past the gallery, turn around and come back.